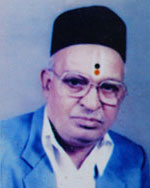 Roots od our success & hard work goes back to approx. 75 years, when our grand mother Late Shevanta Dattoba Khade & grand father Late Dattoba Khade use to work as a roadside seller at an old temple located near our house. Accepting changing trends, they started producing & selling bakery items using a home based small scale unit.
Since 1956, we are in bakery industry. Specially in Kolhapur we have developed an expanding market of delicious & tasty products which people appreciate. We prepare every product hygienically.
Considering the growing market of bakery products; we are ready to face upcoming challenges. Our state of the art producton unit is equipped with the most modern machines for extra production in less man hours.
The credit of our success goes to
Late H. B. P. Dattoba Kushappa Khade
who established Kedarling Bakery way back in 1955. With a home based production unit & a sales counter, he started this business. His restless efforts took this business to the summit within a short time. He added more values in this business with quality consciousness.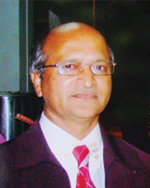 Shri. Rajaram Dattoba Khade
, an inheritor of Late Dattoba Khade; took over all business in his hand. Dur to his kind relationships with everybody and his support for growth to everybody; he developed his business widely.
Along with a main outlet, he established a few more branches of Kedarling Bakery in Kolhapur and subarbian regions. During a very short period he set this business very high in and around the region. He was active both socially & commercially untill his last breath. People appriciated the products and its quality. To deliver the best quality is still our motto. Perhaps this is the only secret of our success even in today's era. Along with a success story of Kedaeling bakery, Rajaram continued to support numerous social activities in and around Kolhapur city.
Though both of them are not with us today; the way they have established is enough for us to walk towards success.
With more than 30 branches; today Satyejeet Rajaram Khade & Sudhant rajaram Khade are running this unit with the same enthusiasm, quality consciousness and social affection as well.
Our delicious and popular products